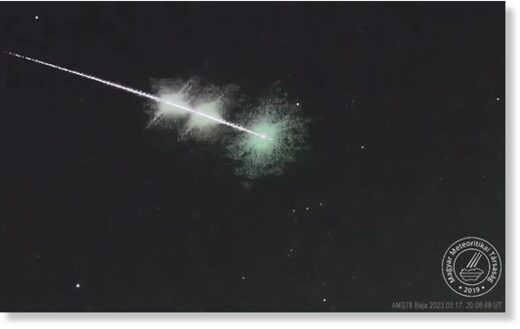 A meteor exploded three times in Hungarian airspace on Friday evening, and a Hungarian community was able to take a photo and make a video of the phenomenon.
You can check them out below. According to
hvg.hu,
a greenish shooting star, a fireball was visible from Hungary around 9.08 PM on Friday. The Hungarian Meteoritics Society (Magyar Meteoritikiai Társaság) could take a video and a photo of the unique phenomenon. The society said they have a system of so-called 'fireball cameras'.