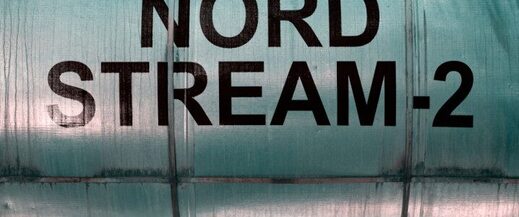 Russia has repeated a call on Sweden to share its findings from an investigation into the blasts that put the Nord Stream 1 pipeline out of commission and damaged the brand-new Nord Stream 2.
The UN Security Council is set to meet on Tuesday and could potentially vote on a Russian draft resolution to investigate the explosions.
Sweden and Denmark conducted a joint investigation of the blasts and concluded they were intentional but stopped short of naming the perpetrator. Then, earlier this month, veteran investigative journalist Seymour Hirsh
published
a report that said the United States had carried out the attacks.
The report prompted an immediate denial from Washington and a double-down from Russia on its insistence to gain access to the conclusions of Sweden's and Denmark's investigation into the blasts. Moscow also called for a special session of the UN Security Council this week to discuss the sabotage.
"Almost five months have passed since the sabotage of the Nord Stream 1 and Nord Stream 2 gas pipelines. All this time, however, the Swedish authorities, as if on cue, remain silent," the Russian embassy in Sweden said on Telegram as
quoted by Reuters
. "What is the leadership of Sweden so afraid of?"
Earlier this month Russia
urged
an international investigation into the blasts, following the publication of Seymour Hirsch's investigation.
"The published facts should become the basis for an international investigation, bringing Biden and his accomplices to justice, as well as paying compensation to countries affected by the terrorist attack," the speaker of the Russian parliament
, the Duma, Vyacheslav Volodin,
said
on Telegram, calling U.S. President Joe Biden "a terrorist who ordered the destruction of energy infrastructure of his partners — Germany, France, and the Netherlands."
Sweden's refusal to share information about the sabotage of Nord Stream is "puzzling," and withholding the results of the investigation means that "
Swedish authorities are hiding something
," Russia's Foreign Ministry spokeswoman Maria Zakharova said last month.