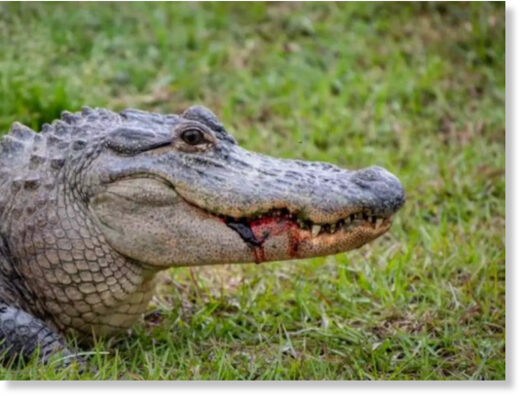 An 85-year-old woman is dead following an alligator attack in Florida, according to officials.
The attack took place Monday at a living community near Fort Pierce for people ages 55 and older.
Witnesses said the woman was walking her dog when the alligator grabbed the dog. The woman tried to get the dog away before the alligator attacked her.
The dog survived.
The reptile is very large, with officials estimating it's close to 11-feet long.
Authorities said it was captured and removed from the property.
The Florida Fish and Wildlife Conservation Commission is investigating.