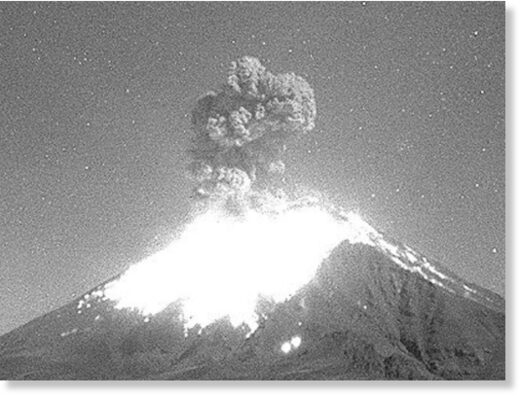 Mexico's Popocatepetl volcano erupted twice on Tuesday, January 31, with authorities cautioning residents to stay alert for expected ash fall in surrounding municipalities.
Footage captured by a fixed camera in San Nicolas de los Ranchos, Mexico, shows the moment the eruption occurred at 12:29 am Tuesday morning, followed by a second eruption at 6:59 am.
The National Civil and Protection Service said the "moderate explosion" shot "incandescent fragments" almost 2 kilometers (1.25 miles) from the crater rim.
Credit: Nicola Rustichelli via Storyful