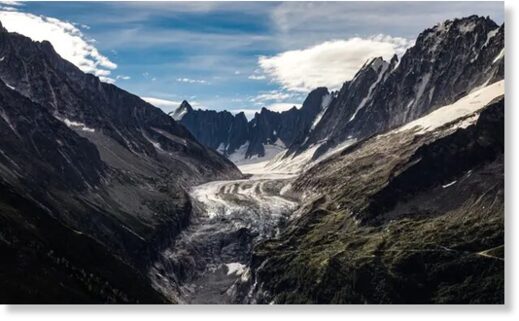 A British woman has died after getting caught in an avalanche as she was hiking with two other people on the Mont Blanc massif in the French Alps, rescue services have said.
The accident happened on Saturday on the Argentière Glacier, one of the Mont Blanc mountain range's biggest glaciers.
Mont Blanc, western Europe's highest mountain at 4,800 metres (nearly 16,000ft), attracts 20,000 hikers and skiers every year.
The 45-year-old woman and her partner were hiking with a mountain guide when an avalanche buried her at about 5.30pm on Saturday,
according to Le Figaro.
Despite the intervention of the emergency services, she "unfortunately died", the high mountain police platoon (PGHM) of Chamonix said.
Police have ordered an investigation into the accident and an autopsy. The two other hikers were unharmed, authorities said.