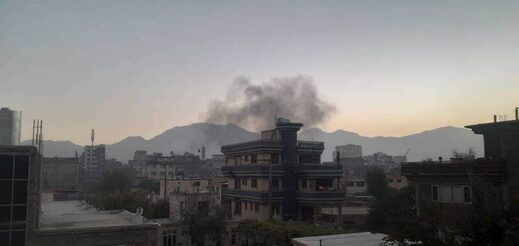 The explosion killed 6 people and injured at least 7.
A Taliban official and local residents said that the explosion was
caused by a magnetic bomb attached to a minibus
that blew up, today, Saturday, in a predominantly Hazara area in the Afghan capital, Kabul.
The Taliban official, who opted for anonymity, said that 6 people were killed and at least 7 were injured in the blast in Dasht-e Barashi district in western Kabul.
No one has yet claimed responsibility for the explosion.
At least three people were killed and 15 were wounded Friday by a blast targeting a mosque in the Afghan Province, Nangarhar, a hospital doctor reported to
AFP
.
ISIS has claimed responsibility for a series of bloody attacks during the past weeks. This month, ISIS militants stormed the Kabul National Military Hospital, killing at least 19 people and wounding more than 50.
More than 120 people were killed in attacks carried out by ISIS, last October, on two mosques frequented by members of the Hazara minority.