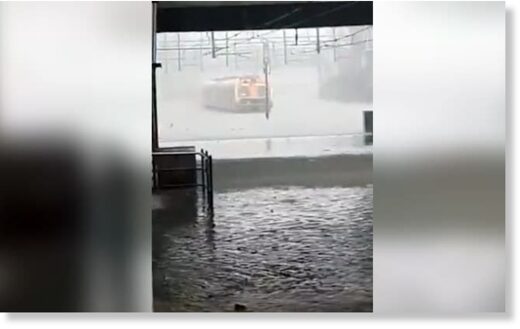 Heavy rain overnight and this morning battered several parts of Mumbai, leading to flooding and travel chaos.
This is the heaviest spell of rain in the financial capital since 2005, Maharashtra minister Aaditya Thackeray told NDTV.
"198 mm rain in four hours is a huge amount of rain.
Any city in the world will collapse with such rain," Mr Thackeray said. The local trains, a lifeline for Mumbai's 20 million residents, have been stopped in the city and all offices, except emergency services are closed.
Mumbai and a few neighbouring district are on red alert for "extremely heavy rainfall" today and tomorrow
. Apart from Mumbai, the alert has been issued for Thane, Pune, Raigad and Ratnagiri districts of Maharashtra. The rain and its severe impact come at a time Mumbai is struggling with coronavirus cases.