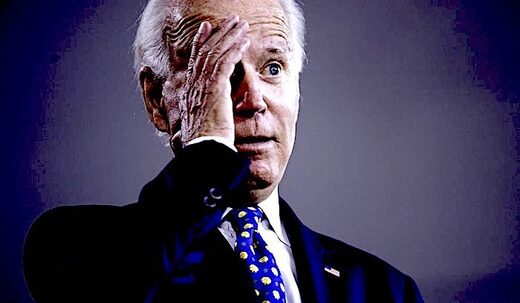 There is a good reason why former Vice President Joe Biden's looming selection of a running mate has become so freighted with emotion and expectation, and it is not just that the Democratic presidential nominee
is not, shall we say, entirely and always there.
The anticipation is heightened because
this will be Mr. Biden's first personnel selection for an administration that is likely to be marked by a difficult and durable civil war over its ideological preferences.
For most Americans, this vice presidential selection is more important than usual because they understand and even sometimes have witnessed that Mr. Biden appears to be in the midst of an unfortunate cognitive decline. This concern is enhanced by the equally clear understanding that
most of the media, which vote for and prefer Democrats, have a vested interest in not covering the actual extent of the decline.
There is nothing censurable with having an opinion —
but it is wrong to pretend that you don't.
Mr. Biden may be our next leader. Addled and superannuated leadership is nothing new or particularly egregious on this planet or in this country,
but when the enormous arsenal of the United States is stirred together with a rising China, a hostile and nuclear Iran, and maybe a North Korea
that might like to do us damage, t
he situation becomes a matter of literal life and death.
Consequently, the question of who will be Mr. Biden's running mate has taken on an outsized — and completely warranted — importance to most voters.
But for a smaller and more focused group, the selection is even more freighted. Those who would like to shift the Democrats toward the collectivism of Bernie Sanders and Elizabeth Warren
view this decision as the first step in what could be a long march toward remaking the Democratic Party as the country's primary socialist standard-bearer.
At the same time, more traditional Democrats would prefer that Mr. Biden aim for the middle of the fairway and pick someone more, well, traditional.