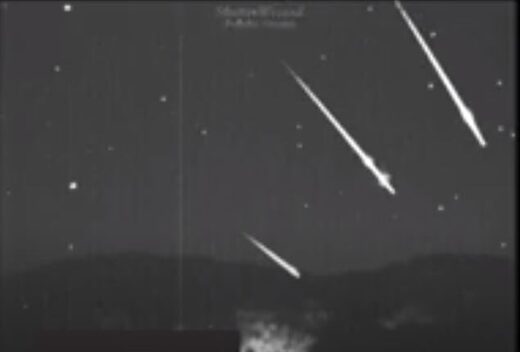 Three bright meteor fireballs were
recorded
within 90 minutes over Cabo Rojo, Puerto Rico on June 16th 2020, facing slightly NW between the hours of 04:40 UTC and 06:08 UTC (12:40 and 2:08 am).
Almost a year ago, on 22 June 2019, astronomers spotted a
car-size asteroid just hours before it exploded over Puerto Rico
. The asteroid, 13 feet (4 meters) long, made a spectacular fireball that was equivalent to about 6,000 tons of exploding TNT, according to the Center for Near Earth Object Studies (
CNEOS
), which is run by the Jet Propulsion Lab in Pasadena, California.
The asteroid's impact was so powerful, even satellites in orbit spotted it.
Satellites operated by the National Oceanic and Atmospheric Administration (NOAA) recorded its impact and destruction at 5:25 p.m. EDT (21:25 UTC), as you can see on this
tweet
below.