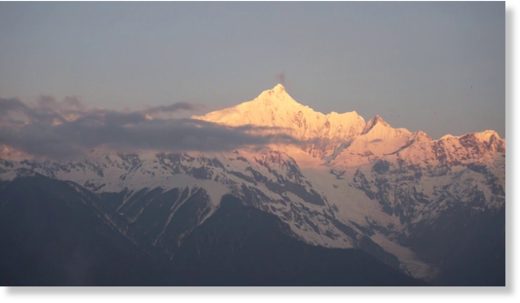 On Tuesday May 26th southwest China's Yunnan Province bad weather forced authorities to lock Meili Snow Mountain National Park in Deqin County.
On Wednesday May 27th local authorities stated that the
park's inside and outside roads suffered damage due to the continuous rain and

heavy snow,
and to guarantee the security of tourists and pilgrims, publicity department mentioned that the company operating the park carried out urgent situation effort.
Deqin County stormy weather has caused landslides and rock falls in some pretty spots inside the park since May 22, the park will continue its work when required safety measures are applied.
The Mountain is one of the most significant marvelous spots in the border area of Yunnan and the Tibet independent Region a pilgrimage location for Tibetan Buddhists.