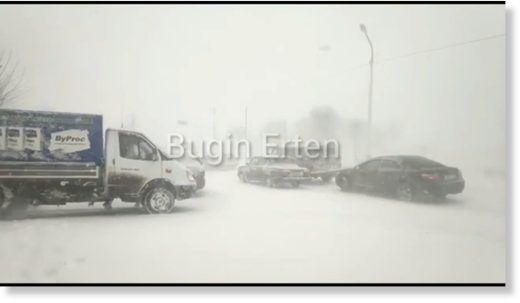 Last night, snow fell in several areas of Kazakhstan, including Aktobe region and some districts of West Kazakhstan region. Meanwhile, a powerful snowstorm hit Kostanai region.
According to the press service of KazAutoZhol national company, the movement on
six road sections with a length of 942 kilometers in the region were restricted due to the bad weather conditions. Residents were recommended to stay home.
People post videos of snow and snowdrifts on social media. Meantime, small snow starts falling in Nur-Sultan.