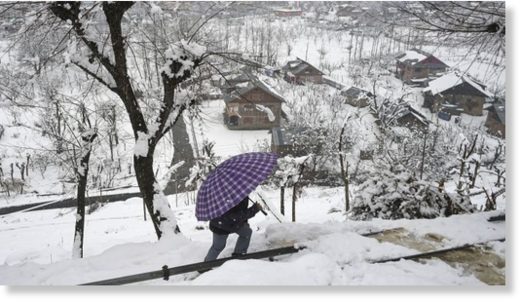 Dozens of far-flung and remote villages, including those near the Line of Control (LoC) besides border towns of Machil, Keran, Karnah, Gurez,
remained cut off for the fourth day on Saturday due to heavy snowfall.
The Kupwara-Machil, Kupwara-Keran and Kupwara-Karnah roads besides road to border town of Gurez, surrounded by Pakistan-occupied-Kashmir (PoK) from three sides, from Bandipora remained closed due to fresh snowfall.
There was about two feet to five feet of fresh snowfall forcing authorities to suspend traffic on dozens of roads leading to far-flung and remote villages,
including those near LoC, official sources said.