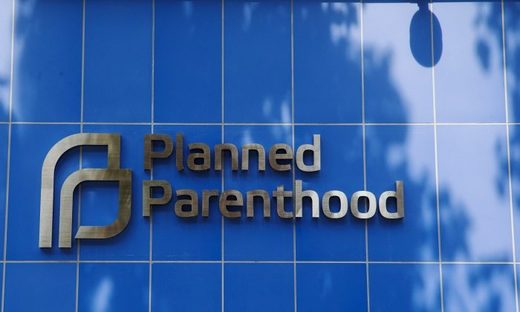 The first day of court proceedings on Sept. 3 from
Planned Parenthood
's lawsuit against the Center for Medical Progress started with Planned Parenthood staffers taking the stand in San Francisco and admitting to providing fetal tissues in exchange for money, reported the
CMP
website.
The defense team presented undercover investigation videos showing top executives and clinicians from Planned Parenthood brokering in aborted baby parts.
Court proceedings are underway to decide if the defendants should face a criminal trial.
"Planned Parenthood abortion providers appeared under oath in court today and
admitted supplying the body parts of children in the womb to for-profit brokers like StemExpress
," David Daleiden, a defendant in the case and one of the key investigators who exposed the alleged dealings of Planned Parenthood,
stated in a press release.
Daleiden, who is also the
founder of the Center for Medical Progress
(CMP), a group of citizen journalists "dedicated to monitoring and reporting on medical ethics and advances," is
facing 14 counts of felony invasion of privacy
along with fellow investigator, Sandra Merritt,
according to The Federalist
.
Both are accused of
faking as tissue procurement company
Biomax
in order to enter medical conferences and health care centers for the purpose of their investigation
. The duo used pseudo names to enter the meetings of National Abortion Federation (NAF) in 2014 and 2015 to record the proceedings on video,
according to the Christian Post
.
"Doe 7, a non-physician who performed surgical abortions for Planned Parenthood Northern California, testified that she provided fetal tissue from the abortions she did at Planned Parenthood as a regular occurrence," said a
summary of the court proceedings
on the CMP website.
"When asked if she had ever heard of StemExpress, Doe 7 said she had heard of cases in which StemExpress was involved and money was exchanged.
StemExpress and Planned Parenthood Northern California are both under ongoing FBI and U.S. Department of Justice investigation for selling fetal organs and tissue against the law
," said CMP in the summary.
Giving updates on the second day of
proceedings on Twitter
, the CMP shared a summary of the StemExpress Doe12 statement: "When @StemExpress' Doe 12 is asked about
the head of a baby being attached to the body upon tissue procurement
, Doe 12 says the photos from CMP are accurate and show that
the heads are sometimes attached and sometimes are not attached to other parts of body
."
According to
StemExpress's website
, it is a biotech firm that runs many "Stem Cell Collection Centers, state-of-the-art cell manufacturing laboratories" for research.
In July, a federal judge ruled to reduce the damages asked by the Planned Parenthood lawsuit from $20 million to less than $100,000, according to a
release by CMP
.
In
a press release on Jan. 14, 2016
, when Planned Parenthood filed a civil lawsuit against CMP in San Francisco, Dawn Laguens, the Executive Vice President of Planned Parenthood Federation of America said: "The people behind this fraud lied and broke the law in order to spread malicious lies about Planned Parenthood."
"This lawsuit exposes the elaborate, illegal conspiracy designed to block women's access to safe and legal abortion, and we filed the case to hold them accountable."