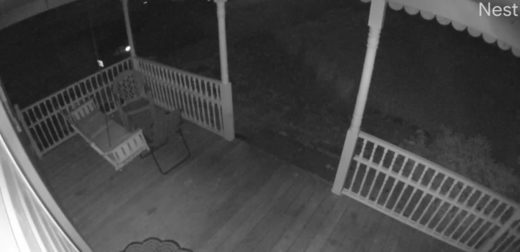 Dozens of ear-witnesses in College Park, Greenbelt and Berwyn Heights, including this journalist, reported hearing a loud, explosion-like boom in the early-morning hours of Sunday, Aug. 18, 2019. The noise rattled residents, who took to social media to report their experiences. As of Sunday evening,
no definitive cause for the noise has been disclosed by local officials.
This journalist was drinking on his balcony near the intersection of 49th Avenue and Tecumseh Road in College Park when he heard the mystery boom at around 1:45 a.m. Aug. 19. The sound appeared to emanate from the south, in the direction of the University of Maryland campus and College Park's Route 1 corridor.
The sound was not accompanied by a flash of light, such as from lightning.
Shortly afterwards, other residents took to social media to describe the sound. One Berwyn Heights resident
uploaded a security camera video recording of the boom.
In the video, a, sudden, loud, thunderous report is heard, followed shortly afterwards by smaller percussive reports and rolling echos.
[The boom can be heard starting at 0:19]
Comment:
According to
Meteorites Australia
, sounds associated with a falling meteor include a "thunderous" noise.
Sounds Associated with Witnessed Meteorite Falls

Occasionally when a meteorite is witnessed to find its way to Earth, it will present a very impressive visual show as it burns through the atmosphere. Even less common though, are the occasions when witnesses are able to actually hear audible sounds associated with the falling meteor. These have been described in many various ways such as: whistling, popping, booming, thunderous, whizzing, whirling, whirring, crackling, drumming, rumbling, humming, roaring and more.
The uploader, in a comment on Nextdoor, said she captured the sound on two seperate security cameras mounted to her house. Further, she said the sound was recorded much louder on her south-facing porch camera than her north-facing camera.
College Park City Councilor Fazlul Kabir said on Nextdoor later in the day that police nor fire and emergency units could locate the source of the blast. College Park Mayor Patrick Wojahn speculated the sound was a transformer explosion, perhaps triggered by an unfortunate squirrel.