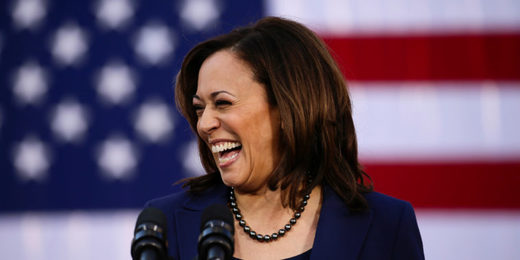 Senator
Kamala Harris
(D-Calif.) may have wanted to check the books in her own office before announcing her strict plan to end the "wage gap" if she becomes president.
As
IJR reported
on Monday, Harris announced a strict plan that aims to close the wage gap in the United States.
The senator's presidential proposal would require that businesses provide their payroll to the federal government. Employees in the same position must be paid the same unless the company can prove significant differences in seniority or merit.
If a company can't meet the threshold of justification for their wage differences, they will face massive fines - a point Harris bragged about repeatedly.
"I am going to announce the first-ever national priority on closing that pay gap and holding corporations accountable for transparency and closing that gap," Harris said Sunday night. "You will see the announcement tomorrow and there will be penalties if they don't."
The penalties outlined by Harris' team include a fine of
1%
of the company's profits for every 1% of a "wage gap" that exists.
Harris' plan would force companies to
reveal
the "total pay and total compensation gap that exists between men and women, regardless of job titles, experience, and performance."
Unfortunately for women in Harris' Senate office,
the total compensation gap for her staff is 94 cents on the dollar. According to a report from the
Washington Free Beacon
, the median male salary disbursement was $34,999 and the median female salary disbursement was $32,999.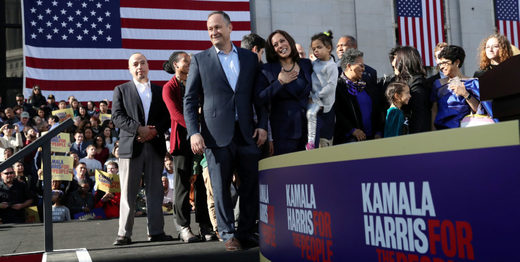 That compensation gap is even more pronounced on Harris' presidential campaign.
Using her financial documents from her first month on the campaign trail, the Beacon found that women were paid only 87 cents for the dollar earned by a man. By the second month of her campaign, that gap had shrunk, but there was still a five cent disparity.
For Harris, these findings don't guarantee that she is underpaying her female employees.
This disparity only covers the earnings gap as a whole, not a particular position's wage gap. However,

in her own messaging on the policy, she used data regarding the earnings gap, not the wage gap

.
As
IJR previously reported
,
the earnings gap is 20% but the

adjusted wage gap is only 2 cents

.
Comment:
From that
previous article
:
That gap can still negatively impact women, but discrimination is not the sole reason it exists.

According to the World Economic Forum, women are less likely to ask for pay raises than men holding the same position. Republicans in the House have put forward a bill that would allow for more transparency so that women know when they should be requesting higher compensation, as IJR previously reported.
The argument can be made that women would be better off if Americans celebrated "ask for a raise day" instead of Equal Pay Day.
This doesn't mean that sexism doesn't exist or that women need to start making different life choices, it just highlights that men and women make different choices that lead to different outcomes.
Under her own policy, Harris would have to report the 5-13 cent earnings gap in her office and campaign to the federal government and justify individual pay disparities by providing proof of seniority or merit.