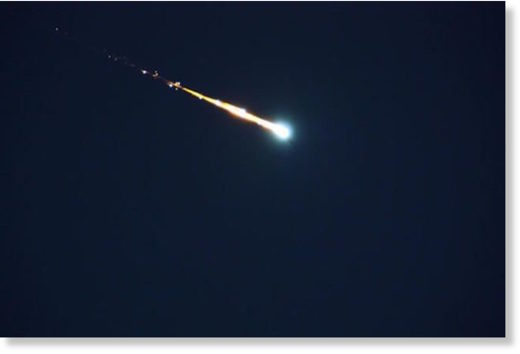 While locals around Geelong and Wyndham have been enjoying their Easter break, some have experienced an extra special moment.
Following Good Friday's supermoon, a meteor was also seen darting across the sky on Easter Saturday.
The brief, but bright, event occurred around 6:53pm in the northern part of the Melbourne and Geelong sky.
So far, the newsroom can confirm it was seen in Glen Waverley and Werribee in Melbourne, as well as Mildura, Swan Hill and the Murray River.
The Astronomical Society of Victoria (ASV) says there are no scheduled meteor showers, and that the sighting was likely of a marble-sized object many kilometres up.
It has also been described by ASV President Perry Vlahos as "primordial" - and possibly result of a collision of two objects in outer space.
Accompanying the beautiful phenomenon was another vivid moon, albeit not pink like it was in the northern hemisphere, but large and yellow.
Anyone with images or dashcam footage of the meteor streak overnight should email the newsroom here: news@geelongbroadcasters.com