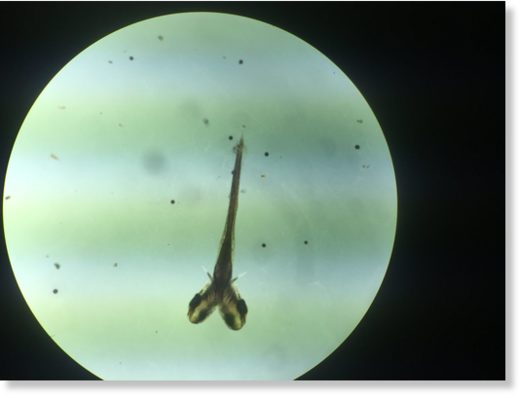 Your eyes aren't deceiving you.
The Utah Division of Wildlife Resources' (DWR) hatchery teams discovered a two-headed tiger muskie earlier this month.
According to
utahfishinginfo.com
, a Tiger Muskellunge are a sterile hybrid cross between a Northern Pike and a Muskellunge. Because it's produced in a hatchery, the fish doesn't occur naturally anywhere in the world.
The fish is becoming one of the most popular in Utah. It be found in the Cottonwood, Johnson's Valley, Newton, Pineview and Bullock Reservoirs.
DWR has been raising the fish at a warm water hatchery in Salt Lake County.
Tiger Muskies are expected to grow 50-plus inches and weigh over 30 pounds.
They are often called "the fish of 1,000 cats," according to the website.