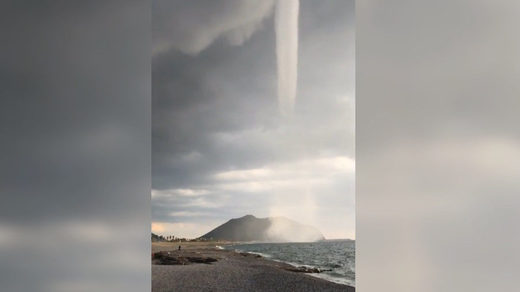 A serene day at the beach was rudely interrupted by not one but two giant tornadoes that suddenly marauded through a provincial town in southern Turkey.
While the vast majority of the residents and tourists evacuated Salinas beach on Sunday, a few foolhardy photographers stuck around to film the massive sea spouts as they swept across the surface of the Mediterranean sea.
One 31-year-old man was hospitalized after he was blindsided and his RV was blown over by the ferocious winds. A beachside cafe was also heavily damaged by debris and strong gusts.
Antalya province was lashed by a powerful tornado in November 2017, injuring some 40 people as it tore up farms and uprooted trees.