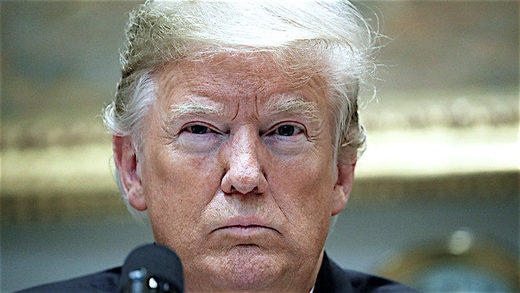 President Trump took to Twitter Friday evening to slam Democrats, specifically those in Arizona and Florida, after vote totals continue to change in favor of Democrat candidates.
In one of the tweets,
President Trump questioned how Rick Scott, the Republican candidate for Senate in Florida, only leads Democrat Bill Nelson by 15,000 votes after leading by 50,000 plus votes on election day.
Trump referred to it as "The Broward Effect."
President Trump then focused on Andrew Gillum, the Democrat gubernatorial candidate for Florida who conceded on Election Day to Republican candidate Ron DeSantis. Trump stated that Broward has put him "back into play."
President Trump then touted his success in Florida.
Trump claimed Broward County was late with the vote tabulation in the 2016 Presidential Election and "probably getting ready to do a 'number'," but could not because there are not enough people living in Broward County to "falsify a victory."
He also thanked Senator Marco Rubio for his assistance in exposing the "potential corruption going on with respect to election theft in Broward and Palm Beach Counties."
President Trump then posted a tweet questioning the Arizona Senate race between Republican Martha McSally and Democrat Kyrsten Sinema.
Trump questioned the potential for a "new election" and stated, "We must protect our democracy."