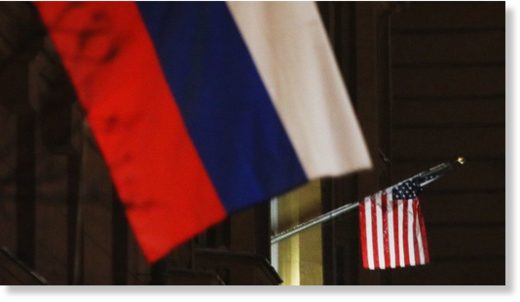 Russia has proposed mutual guarantees to the US on non-involvement in each other's sovereign affairs, but Washington continues to reject the offer, a senior Russian diplomat has told reporters.
Moscow has repeatedly offered such a deal to the US State Department in recent years, and noted that the scheme worked in 1933 for the restoration of healthy relations between the United States and the Soviet Union, the head of the Foreign Ministry's Department for North America, Georgy Borisenko, said.
In 1933, Soviet Foreign Minister Maksim Litvinov and US President Franklin D. Roosevelt exchanged personal notes with obligations not to interfere with the other nation's sovereign affairs, Borisenko noted. He said that these mutual guarantees were given on America's insistence because, after the Great Depression, Washington was extremely concerned about the spread of the communist ideas.
He stated that the last time Moscow proposed a non-interventionism pact to Washington was in June this year, ahead of the meeting between Vladimir Putin and Donald Trump in Helsinki. The US again issued a negative reply to the offer.
Such developments give a strong impression that the United States simply has no desire to give any promises on non-involvement in the sovereign affairs of Russia, while Moscow could guarantee such behavior from its side at any moment.
Russia has repeatedly rejected US accusations of attempts to influence its internal politics, which became especially vocal during and after the 2016 presidential elections. At the same time, Russia has detected attempts to influence its internal political processes from the US territory, like mass hacking attacks on websites of state agencies and elections bodies, but resisted accusing the US authorities of orchestrating or backing these attacks.