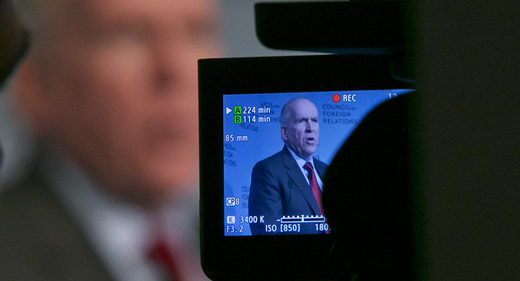 US President Donald Trump has taken to Twitter to speak about former CIA Director John Brennan three days after he revoked the latter's security clearance.
"Has anyone looked at the mistakes that John Brennan made while serving as CIA Director? He will go down as easily the WORST in history & since getting out, he has become nothing less than a loudmouth, partisan, political hack who cannot be trusted with the secrets to our country!" Trump stated on his Twitter account.
Trump bashed John Brennan days after the latter's security clearance was revoked. Speaking about the move, Brennan called it a politically motivated decision, taken by Trump in order to silence others as the president becomes more desperate to protect himself.
Explaining his decision, Trump stated that the former intelligence official was using his status to make unfounded and outrageous allegations against the president and his administration, adding,
"Any benefits that senior officials glean from consultations with Mr. Brennan are now outweighed by the risks posed by his erratic conduct and behavior."
Meanwhile, American media outlets have been quick to suggest that the Trump administration was also reviewing the security clearances of Obama-era US officials including former FBI Director James Comey and former Director of National Intelligence James Clapper.
Following these reports, 60 former CIA officials warned the president yesterday that the US would be "weakened if there is a political litmus test applied before seasoned experts are allowed to share their views." A similar stance was voiced the day before by 12 former CIA directors and their deputies, who criticized Trump for what they called "ill-considered and unprecedented" action against Brennan, allegedly to "stifle free speech."