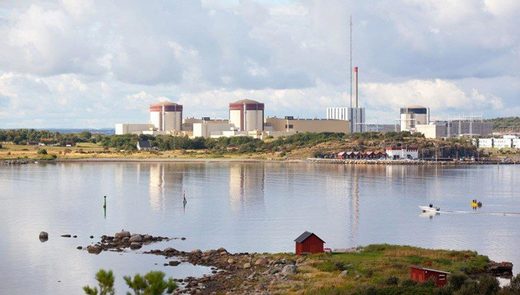 The Ringhals facility is the largest nuclear power plant in the Nordics and produces one fifth of the electricity used in Sweden. Vattenfall
Wildfires are not the only consequence of the warmest July since temperature measurements began in Sweden in 1756. The Swedish state-owned power company Vattenfall was forced to close one of its reactors at the Ringhals nuclear plant on Monday.
Ringhals is the largest nuclear plant in the Nordics and accounts for a fifth of all electrivity consumed in Sweden. The plant has two old reactors, Ringhals 1 & 2, and two new ones, Ringhals 3 & 4.
Sea water is used to cool the reactors and every reactor has a limit for how high the temperature of the water can get before it has to be taken offline for safety,
Dagens Industri writes
.
For the reactor in question, Ringhals 2, the temperature is 25 degrees, which has now been surpassed in the area.
"When we saw the temperature approach 25 degrees during Monday we chose to limit the effect to 55%, but now the temperature exceeds 25 degrees so we have taken Ringhals 2 out of production," Ringhals' production manager Sven-Anders Andersson says in a press release.
Meanwhile, the reactors Ringhals 3 & 4 have higher temperature limits and remain in production. Ringhals 1 is currently offline for maintenance.