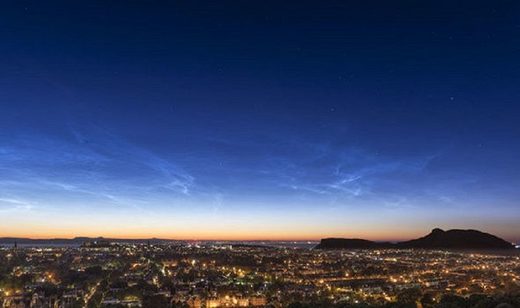 Noctilucent clouds, which can only be seen at night when lit up by the setting sun for a few weeks each year, were caught on camera by photographer Tom Duffin, 48.
Mr Duffin had to stay up until 1am to get the perfect shot of the uniquely positioned clouds, which form five times higher than normal cloud level - 50 miles above ground level.
The Scottish photographer set up shop in both urban and rural locations to make sure he got the perfect shots - gazing out on Arthur's Seat in Edinburgh and looking out on the Firth of Forth estuary.
Mr Duffin said: "The noctilucent clouds only appear during the two weeks either side of the longest day of the year, and even then only every four to five days.