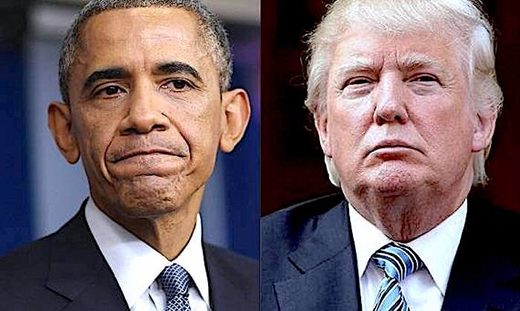 The Associated Press got busted for running a very misleading report claiming that President Donald Trump's administration has been removing immigrants from the U.S. Army who were promised citizenship.
The story, titled, "
U.S. Army quietly discharging immigrant recruits
," claimed that the Trump administration was deliberately kicking out immigrants from the Army after promising them citizenship in America.
The AP fails to make two major admissions:
the program was halted under the Obama administration in 2014 and 2016
amid security concerns;
and the Trump administration only "booted" 40 immigrants because
they could not be fully vetted under Obama's guidelines.
The fake news story scorched across social media, with liberals smearing the president with false information and calling him "heartless."
[...]
The Obama-era
Deferred Action for Childhood Arrivals
program created a vacuum for
unvetted illegal immigrants
to join the
Military Accessions Vital to the National Interest program
.
As noted by
Politico,
it was a major bureaucratic screw-up by the Obama administration and allowed countless illegal aliens - who weren't all vetted - to join the Army and become eligible for citizenship without going through many of the proper channels to ensure they didn't have criminal records or ties to criminal groups.
[...]
Also, the AP conveniently failed to note that the
Trump administration only removed 40 immigrants from the U.S. Army
out of the 10,000 it currently has serving in the program.
A report from
The Goldwater
reveals
the 40 immigrants
were removed from the program for a myriad of reasons, such as they
were
unable to complete basic training, their background could not be fully vetted by the Pentagon, or that they weren't fully safeguarded by the DACA program.
Many on social media tore into the outlet for running a very misleading headline and report aimed at smearing Trump:
In fact, the AP's outrage over the program for "neglecting immigrants" and not allowing all of them to gain access to citizenship should be directed at the Obama administration. [...] Of course, the AP won't issue a correction or apology because facts don't matter when they only push an anti-Trump agenda.