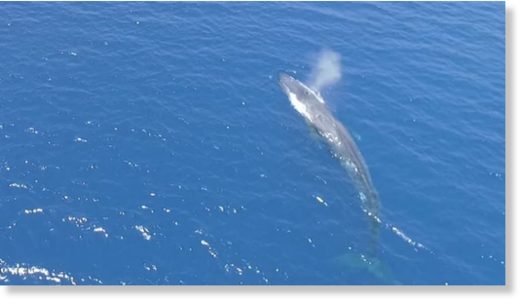 A blue whale has been seen in the Red Sea for the first time ever, Egypt's Environment Ministry announced Thursday.
In a statement, the ministry said it was "following with great interest the very first appearance of a blue whale in the Gulf of Aqaba in the Red Sea".
The largest animal on earth, blue whales can reach up to 30 meters (98 feet) in length and can weigh up to 180 tons.
The International Union for the Conservation of Nature has designated the blue whale as an "endangered species".
According to the ministry statement, Environment Minister Khaled Fahmy has ordered field-monitoring teams in the Red Sea and South Sinai to photograph and track the rare maritime mammal.
Ahmed Ghallab, director of Egypt's Red Sea Nature Preserve, told local media that the whale had entered the Red Sea from the Indian Ocean via the Bab al-Mandab Strait.