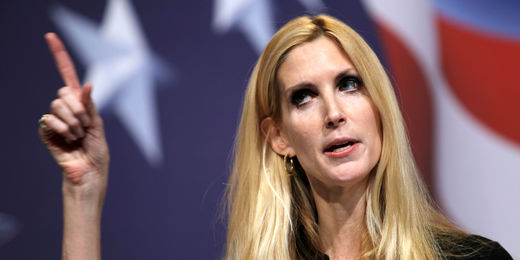 Drawing inspiration from the conduct of the Israeli military at the Gaza border, conservative pundit Ann Coulter took to Twitter to call for similar shootings of migrants at the US-Mexican border.
After Israeli forces opened fire on a mass of Palestinians attempting to cross the border fence into Israel, reportedly killing at least 28, Coulter posted a link to a
New York Times
article about the shooting along with the text "Can we do that?"
Israel's heavy-handed clampdown on Palestinian protests - some of them violent and linked to terrorist organization Hamas - has been condemned by human rights watchdogs. Amnesty International called the Israeli response "another horrific example of the Israeli military using excessive force and live ammunition in a totally deplorable way." The UN High Commissioner for Human Rights said that Israel was committing "outrageous human rights violations."
Monday was the single deadliest day for Palestinians since the war against Gaza in 2014.
Coulter is no stranger to courting controversy though
, and Monday's tweet did exactly that. On Twitter, comments poured in condemning her insensitivity:
The surge in violence at the Israeli border on Monday came as the US moved its embassy from Tel Aviv to Jerusalem, a controversial decision first floated by President Trump last year. It also coincides with the end of the Great March of Return, six weeks of demonstrations by Palestinians against displacement and Israeli occupation.
Coulter has long been a vocal critic of illegal immigration, and has talked about shooting migrants before.
Last month she told conservative radio host Lars Larson that the
National Guard
would provide no deterrent to illegal immigrants "unless they're going to shoot one and send a message to the rest."
While Coulter was at one time a committed Trump supporter, she has since distanced herself from the president, frustrated at his failure to deliver his promised tough line on immigration and his embrace of foreign intervention in Syria.
Trump has thus far failed to secure funding for his long-promised border wall, but the National Guard have helped Customs and Border Protection agents catch an extra 1,600 illegal immigrants since their deployment to the US-Mexico border last month. In addition, the Trump administration's ending of the Obama-era 'catch and release' policy, coupled with a new zero-tolerance attitude from the Justice Department, has seen immigration prosecutions skyrocket and
backlogs
develop in courts near the border.