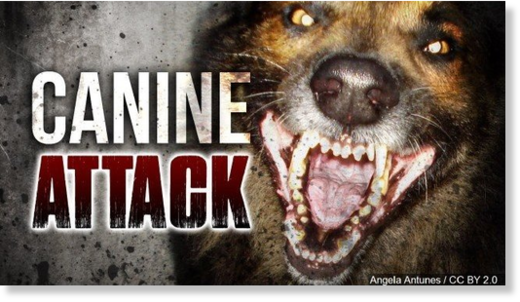 An infant was dead after she was attacked by multiple dogs in a Sherman Oaks home on Saturday, according to Los Angeles Police Capt. Lillian Carranza.
The incident occurred in the 14400 block of Benefit Street on Saturday afternoon, Carranza said in a
tweet.
The 3-month-old child was taken to a hospital in critical condition and later pronounced dead.
Carranza indicated the girl was in her own home when she was attacked.
While Carranza indicated multiple dogs were involved, City News Service reported it was only one hurt the girl, although three were present in the home.
All three of the pets were taken into custody because authorities were unsure which one had attacked her, according to the wire service.
"Our thoughts and prayers are with the family and friends," Carranza tweeted, adding that the mayor's crisis response team would be in contact with the girl's family.
LAPD did not respond to requests for further comment from KTLA.
It is with deep sadness and a heavy hear that we share with you the passing of the baby. Our thoughts and prayers are with the family and friends. The Mayor"s Crisis Respomse Team will be by the family's side during this difficult time. @la_crt @MayorOfLA @CityAttorneyLA #LAPD https://t.co/vyxAuhubah