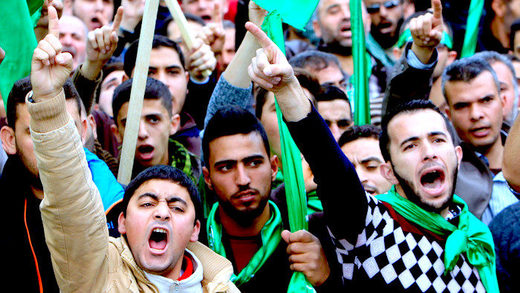 An Israeli minister has threatened Hamas leadership with "targeted elimination," after the Islamist militant group released a video of top IDF officers in a sniper rifle crosshairs, ahead of the weekly 'March of Return' protests.
Ahead of the Friday 'March of Return' protest this week,
Palestinian Islamic Jihad released a video threatening to shoot the "top commanders" of Israel Defence Forces for their alleged involvement in the "cold blooded" killing of Palestinians.
Scenes from the 73 second-long video show Maj. Gen. Yoav Mordechai, the Defense Ministry's chief liaison with the Palestinians, as well as Southern Command chief Maj. Gen. Eyal Zamir in the crosshairs of sniper fire.
The threat emanating from the Gaza Strip,
as always,
has been pinned on the Hamas leadership of the enclave,
which this time, Israel says, crossed a red line.
"The threats by the PIJ Terror organization to shoot at IDF officers by snipers from Gaza, constitutes crossing a red line,"
Transportation and Intelligence Minister Israel Katz tweeted, in response to the video.
"Hamas must know that any attack on IDF commanders at the border to Gaza will immediately lead to a renewal of targeted killings of the Hamas leadership."
The footage released on Thursday night appears to have been stitched together from the recordings of the ongoing 'March of Return' rallies. The massive six-week campaign began on March 30, with thousands demanding that refugees and their descendants be allowed to return to historical Palestinian lands now occupied by Israel.
So far, 38 Palestinians have been killed by Israeli fire since the beginning of the marches. Four Palestinians were
shot dead
by Israeli forces on Friday in a new set of violence along the Gaza Strip's border. Another 440 protesters were wounded, according to Gaza's health ministry.