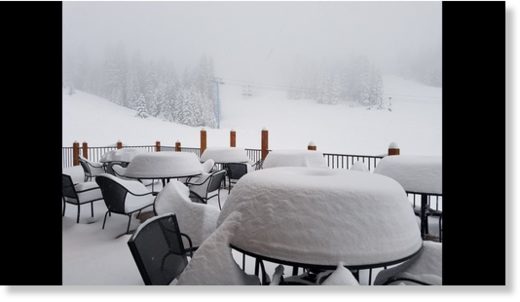 The official start of spring is just a couple days away, but several Idaho ski resort are reporting prime winter skiing conditions after a storm dropped a big helping of fresh snow on the mountain this weekend.
Brundage Mountain received 18 inches of snow in just over 24 hours,
the resort said in a news release on Sunday.
"This was a nice surprise and nicely timed," said resort spokesperson, April Whitney. "The forecast had us hoping for six inches and to get a foot and a half of light, January-style powder is always a pleasant surprise."
Brundage Mountain now has a snowbase ranging from 65 to 99 inches.
"Locals know that March can be one of the best powder months of the season," added Whitney. "So it's fun when a great storm like this hits on a weekend so more people can enjoy it. There is definitely plenty of powder up here to go around."
Meanwhile, Bogus Basin is reporting 11 inches of fresh snow over the weekend. A news release from the recreation area said, simply: "Powder Powder Powder!"
The dumping of late season snow comes as a welcome relief, especially for Bogus Basin, which had struggled with low snowfall earlier in the season.
Tamarack Resort saw about 10 inches fall since Friday, and Sun Valley received nine inches in that same time period.