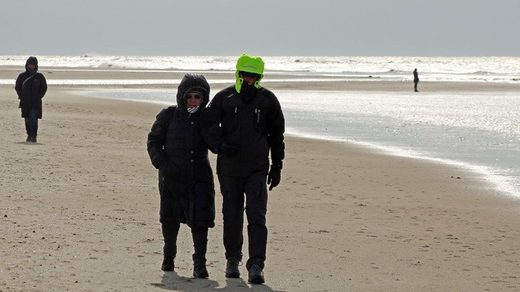 Saturday was the coldest March 17th in the Netherlands since records began. According to
Weeronline
, at the weather station in the Dutch district De Bilt, the daytime temperature was below zero.
The lowest maximum temperatures were measured in the provinces Flevoland, Gelderland, and Overijssel. At the weather station Hupsel in the area Achterhoek, the maximum daytime temperature was -0.7 °C. Due to the strong east to northeast wind, the wind chill factor was around -5 °C to -10 °C.
A temperature slightly above zero was however measured in some areas of the Netherlands. Accompanying the cold, a light snowfall hit the southern part of the country.
Last month saw another record broken at De Bilt, where a daytime high temperature of -4,6 °C was measured on February 28th, breaking the 1904 record of -1,6 °C. The low temperatures together with a strong wind lead to a wind chill factor of -15 °C to -18 °C on that day.
The weather has been cold and at times wet in the country so far this year. As records continue to be broken, these may be signs of an
upcoming
Ice Age
.