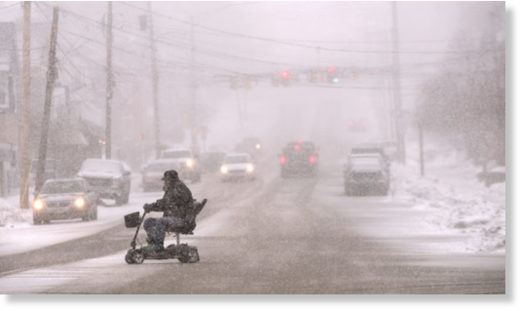 The latest nor'easter has dumped at least 2 feet of snow in some areas of Maine and New Hampshire.
Light snow was still falling Wednesday morning, with snow showers expected to continue through the night.
Most places in northern New England could see up to an additional 3 inches, with up to 6 inches in the mountains.
The National Weather Service says
Raymond, New Hampshire, received 27 inches of snow. Rochester got 25.5 inches and Derry got 25. In Maine, Sanford got 24 inches, Limerick got 23.5, and Shapleigh got 22 inches
. In Vermont, the Burlington International Airport recorded at least 7 inches.
Many schools were closed for a second day; others had a two-hour delayed opening.
Source: AP