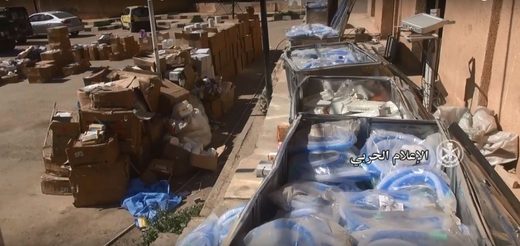 An underground field hospital previously used by ISIS militants was uncovered in the eastern province of Deir Ezzor.
Army units were conducting a mop-up operation in the city of Albu Kamal, located along the Iraqi borders, when they discovered an underground compound mainly equipped by US-made medical supplies.
In November 2017, the Syrian Army and allies took back Albu Kamal; ISIS' last significant city in Syria.