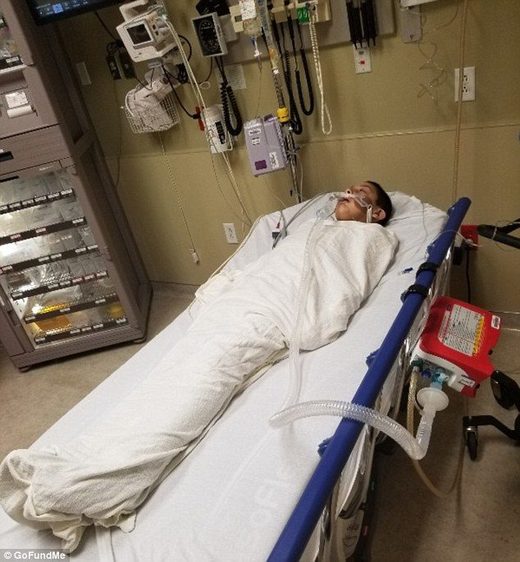 A nine-year-old hospitalized with flu symptoms has been on life support for three weeks after tests revealed he has contracted a rare and deadly rat disease.
Fernando Hernandez - nicknamed Ferni - was taken to hospital near his home in Bloomfield, New
Mexico
, in late January, vomiting and lethargic.
After weeks of inconclusive tests and near-heart failure, he was diagnosed with Hantavirus, a disease spread through rodent droppings that kills more than a third of those infected.
He is the second person to contract the rare virus in the same part of New Mexico in less than a month, and doctors it could be tied to inhaling fumes from the soil.
Doctors in Colorado Springs ran another set of tests but were still unable to come back with a diagnosis.
'They didn't know what the hell was going on,' George told
Fox News
. 'They were like a mechanic, picking at things here and there.'
The doctors suggested that mold might be the cause, so George had an expert inspect the family's home in Farmington, but the results came back clean.
As they searched for the underlying cause, Ferni's heart began to fail and he underwent several surgeries before he was hooked up to an Extracorporeal Membrane Oxygenation (ECMO) machine, which takes over the duties of the heart and lungs by pumping and oxygenating a person's blood.
Finally after nearly a month of tests, Ferni was diagnosed with Hantavirus.
The rare virus is caused by contact with infected deer mice, typically by inhaling dust that has mixed with the rodent's saliva, feces or urine.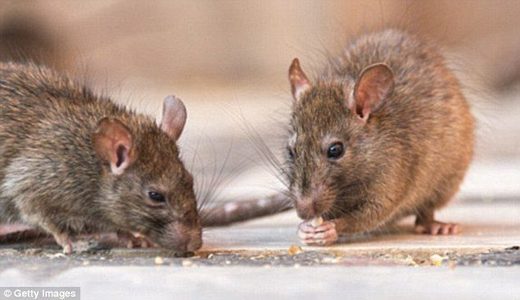 It is difficult to diagnose because the early symptoms, including fatigue, fever and vomiting, are often misattributed to the flu.
The virus can lead to a severe lung infection called hantavirus pulmonary syndrome (HPS), which can lead to respiratory failure and death.
The virus is fatal in 36 percent of cases.
Fewer than 700 cases of the virus have been reported across 36 states since it was identified in 1993, according to the Centers for Disease Control and Prevention.
The majority of cases were reported in states west of the Mississippi River.
Ferni has now been on life support for nearly four weeks. A GoFundMe
page
to support his family has raised more than $5,500 as of Monday morning.
George wrote on the page on Sunday that he is in stable condition but has yet to show signs of improvement.
'There's no cure. It all just depends on the person's body, but my son's immune system for some reason is not fighting it at all,' George said. 'It's chaos right now.'
The deadly virus cannot be transmitted from person to person, but doctors have told George that the deadly virus can be found in the farming community's soil.
'I had my son help me clean the backyard two months ago - I just really hope it wasn't that,' he said.
Kiley Lane, 27, was also diagnosed with Hantavirus on February 5 and was initially treated at the same hospital as Ferni in Farmington.
She, too, has been on life support for over a month, according to her mother Julie Barron.
The two families have been in contact and plan to work together to spread the word about the difficult-to-diagnose and deadly disease.
'I'd never heard of this virus until my son and [Barron's] daughter,' Hernandez said. 'We need to get it out there. There are people like me who didn't even know. People need to know it exists.'
Barron added: 'It's not like [Kiley] was digging through a dumpster or around infected rodents. She was doing her normal, everyday routine - sweeping the porch, wiping off a box with a paper towel.'
'Everyone has the impression: "That's never going to happen to me".'