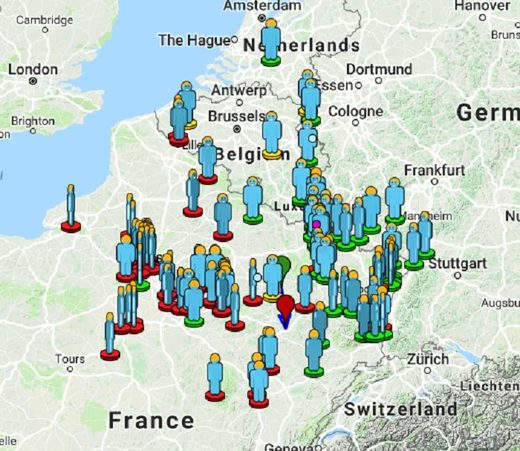 A bolide (meteor brighter than the planet Venus) was observed over eastern France on Wednesday, February 21, at around 9pm local time. It was seen over the Côte-d'Or region in particular, although many of the 110+ reports (event
693-2018
) submitted to the American Meteor Society (AMS) are from neighbouring European countries of Luxembourg, Belgium, Germany and the Netherlands.
In Paris, netizens said they saw a "bolide with persistent trails", a "shooting green star" or a meteorite "disintegrate" reports
Ouest-France
.
The phenomenon was recorded by cameras of the FRIPON network (Fireball Recovery and Interplanetary Observation Network), according to
L'Est Eclair
, one of which is located in Côte-d'Or, in Châtillon-sur-Seine.
Just over a week ago, on Tuesday, February 12, another
bolide was captured over western France
.