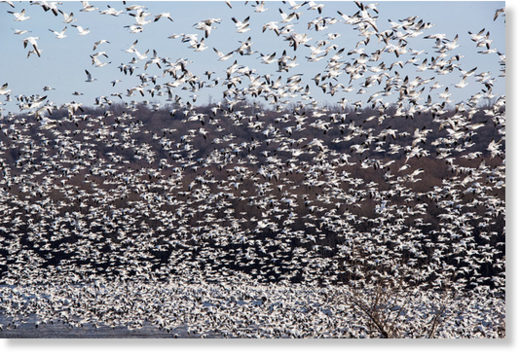 A popular stop for migrating snow geese was more popular than ever this week.
The Middle Creek Wildlife Management Area hit its highest number of snow geese ever, topping out at an estimated 200,000 birds, the Pennsylvania Game Commission reported on its website.
The previous record of 170,000 birds was recorded in 2007.
Unfortunately, warmer temperatures caused a large number of geese to move north. Thursday's count was 65,000 snow geese, 4,000 Canada geese, and 5,500 tundra swans.
The 6,000-acre wildlife area in Lancaster and Lebanon counties is an annual destination for the waterfowl as they migrate north to their breeding grounds.