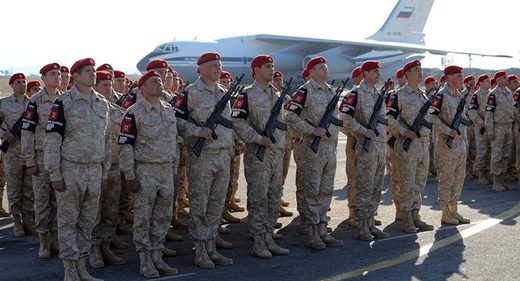 Sputnik has received reports that the Russian Center for Syrian Reconciliation, a peace monitoring and humanitarian organization jointly run by Russia and Turkey, came under attack on Tuesday. No Russian casualties were reported from the incident, but Syrian civilians have been reported dead and injured.
"Residential areas, hotels in Damascus, as well as the Russian Center for Syrian reconciliation came under massive shelling by illegal armed groups operating in East Ghouta area today, causing significant infrastructural damage and casualties among the civilian population,"
the center said in a statement.
"There are no casualties among the Russian military personnel,"
the statement added.
The center was founded with the stated aim of speeding peace negotiations between the Syrian government of President Bashar al-Assad and opposition groups. All parties in the Syrian Civil War besides Islamist terrorist groups such as Daesh and the Al-Nusra Front have consented to the center's creation, including the US and its Syrian and Kurdish allies.
The center is hosted at Khmeimim Air Base in Latakia Governorate - around 200 miles north of Damascus. In December 2017, the base was targeted by a mortar attack which reportedly killed two Russian military personnel. A week later, in January 2018, the base was the target of an unsuccessful drone attack.