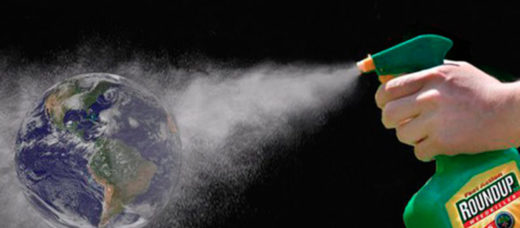 What happens when
Monsanto
doesn't like what the World Health Organization (WHO) has to say about its flagship product, Roundup weedkiller?
The chemical company convinces U.S. lawmakers to hold a "smoke and mirrors" Congressional hearing, under the guise of "defending scientific integrity," but really to undermine the unanimous
determination
by 17 international scientists, based on their analysis of independent, peer-reviewed science, that Roundup is "probably carcinogenic to humans."
The hearing, which Monsanto asked Congress to hold, will be used to decide if WHO's International Agency for Cancer Research (IARC)-an unbiased scientific agency charged with protecting public health by warning the public about cancer-causing chemicals-will continue to receive federal funding.
"In Defense of Scientific Integrity: Examining the IARC Monograph Programme and Glyphosate Review," took place on February 6, in Washington, D.C. The hearing was held by the Science, Space and Technology (SST) Committee, and led by its chair, Republican Rep. Lamar Smith of Texas. Smith has been
described
as "the most obnoxious climate change denier in Congress" - not exactly the ideal candidate to be passing judgment on the work of serious scientists.
You can watch the entire hearing
here
(warning: it's long and likely to infuriate you). If you want a more accurate assessment of how the reputations of IARC scientists are being maligned by Monsanto, read "Spinning Science & Silencing Scientists: A Case Study in How the Chemical Industry Attempts to Influence Science," a
report
prepared for participants in the hearing by minority staff of the SST committee. And
here's
what the IARC had to say about the hearing.
Smith kicked off the hearing by asserting that IARC ignored the Agricultural Health Study (AHS), used no human data, deleted contrary data, manipulated data and did not follow the scientific method, was not transparent, and refused to respond to his written concerns regarding each of these points in its review of glyphosate.
According to Baum, Hedlund, Aristei and Goldman, the
law firm
that captured the hearing on
Facebook Live
, all of Rep. Smith's assertions are
false
. Last July, consumer watchdog
U.S. Right to Know
also
defended
IARC against attacks, specifically those by a Reuters reporter.
Smith's remarks were followed by four witnesses who testified before the committee. Three Republican witnesses included: Dr. Anna Lowit, senior science adviser at the U.S. Environmental Protection Agency (EPA); Dr. Timothy Pastoor, CEO of Pastoor Science Communications; and Dr. Robert Tarone of the U.S. National Cancer Institute, all who concurred with the chairman.
As noted in this Baum Hedlund
blog post
, all of the SST majority witnesses have ties to Monsanto and/or the chemical industry:
"Dr. Lowit was the subject of a letter from former EPA scientist, Marion Copley, to Jess Rowland questioning her manipulation of data and being under the influence of Monsanto. Robert Tarone, has acknowledged that he is a paid Monsanto consultant. Timothy Pastoor used to work for Syngenta, another glyphosate-based herbicide manufacturer like Monsanto, and spent a considerable amount of his career defending the herbicide atrazine. EFSA was caught relying upon copied and pasted Monsanto summaries of its studies-with Monsanto's spin."
The industry-friendly atmosphere didn't go unnoticed. Congresswoman Eddie Bernice Johnson (D-Texas), ranking member of the STT committee, told the committee that "
if we are truly interested in defending scientific integrity, we should be doing more than simply hearing from
industry-friendly scientists
."
The saving grace of the day came from Democratic witness Dr. Jennifer Sass, senior scientist at the Natural Resources Defense Council. Sass addressed in her
testimony
a few examples of tobacco-industry tactics applied to glyphosate, and the agrochemical industry's attack on the IARC Monographs. She also cited the "well documented public relations
campaign
used to soften up public opinion about the agrichemical industry and create a venue to pressure agencies to block regulations, and try to discredit and silence public health and scientific institutes that may show some harm from their profitable products."
Committee member Suzanne Bonamici (D-Ore) told the committee:
"Internal Monsanto records show that company employees have ghostwritten scientific journal articles on glyphosate, attempted to orchestrate a public outcry over IARC's glyphosate findings and have targeted specific independent scientists for attack. It is important that we review the methods and tactics that industry has used to influence this administration and attack independent scientific organizations like the World Health Organization's International Agency for Research on Cancer... We must make sure any chemical review is not undone by undue industry influence or misleading scientific studies."
Perhaps the best way to sum up the hearing is how NRDC's Sass concluded her testimony:
"Are we willing to sell out the public's right to know about harmful chemicals in the places we work, live, and play, just so that Monsanto Co. can sell more glyphosate?"
Time will tell. The deadline for the EPA to
rule
on whether to reauthorize glyphosate or phase it out is long past due.