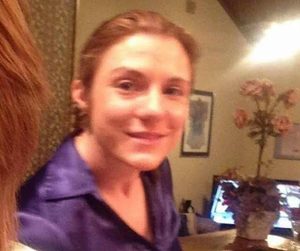 A woman shot and killed by a San Antonio police officer during a welfare check Saturday afternoon has been identified by the Bexar County Medical Examiner's Office as Kirsten Kloppe, 43.
Kloppe was shot in the abdomen by an unidentified, six-year female veteran of the force in her North Side home as officers attempted to disarm and subdue her.
According to San Antonio Police Chief William McManus, Kloppe had a history of mental illness.
Police initially responded to the residence after Kloppe called to report someone was stalking her.
Officers found Kloppe locked in her bedroom holding a Glock pistol. McManus said Kloppe raised her gun to her head and a struggle with police ensued.
Kloppe was shot when police saw Kloppe's weapon working its way up toward one of the officer's head, according to McManus.
McManus said the officer in the shooting has been placed on administrative leave.
This is the second fatal SAPD officer-involved shooting in a week.