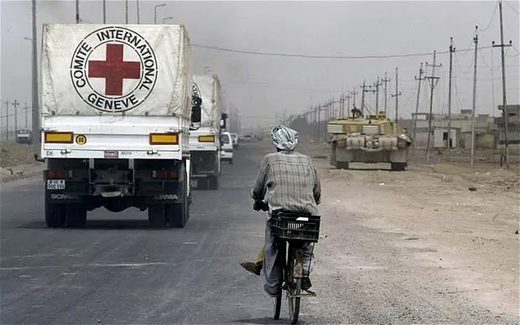 A video has been uploaded of huge amounts of cash that was smuggled into Syria for ISIS and the Al-Qaeda affiliated Al-Nusra Front using Red Cross logos on the boxes the money was stored in.
The money was smuggled in from Turkey with vehicles with the same famous Red Cross logo too.
In response to the video, the official Twitter account of the International Committee of the Red Cross (ICRC) stated: "We have nothing whatsoever to do with the transactions alleged in this video. A fake ICRC logo has been used for the purposes of transporting funds. Our emblems stand for neutral and impartial aid. Any misuse may have a serious impact on ability to reach those in need."
The ICRC has played a neutral role in the Syrian War providing aid all throughout Syria where they are able to operate. This is in stark contrast to the famous White Helmets who only operate in Al-Nusra controlled areas and claim impartiality despite many of their members found to be jihadist fighters.