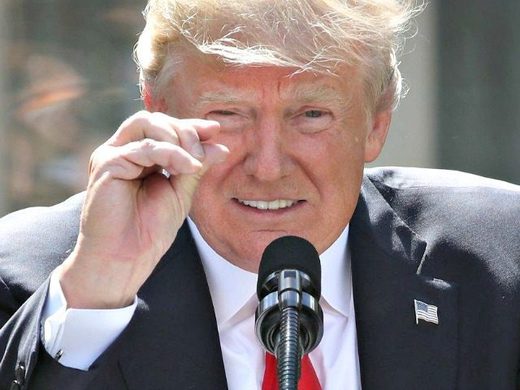 President Donald Trump mocked global warming alarmists on Thursday, pointing out on Twitter that the United States could use a little global warming after experiencing record cold temperatures.
"In the East, it could be the COLDEST New Year's Eve on record," Trump wrote on Twitter. "Perhaps we could use a little bit of that good old Global Warming that our Country."
Liberals
are
frequently
infuriated
when global warming skeptics use cold temperatures to refute their assertions that climate change threatens the future of the planet.
Trump added that other countries were prepared to pay "trillions of dollars" to prevent global warming.
"Bundle up!" he wrote.
International Falls, Minnesota experienced -37 degrees and Mount Washington, New Hampshire had temperatures of -34 degrees.
Forecasts are calling for temperatures in New York City to be as cold as 14 degrees for New Year's Eve.