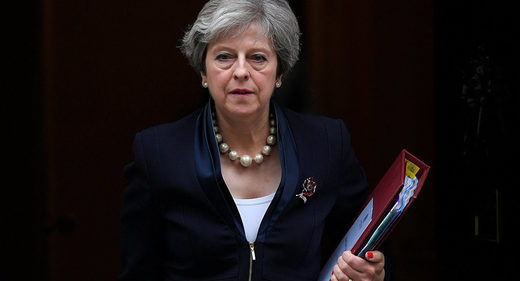 The possibility of UK Prime Minister Theresa May stepping down seems more and more likely following the revelation of a scandalous 'for your eyes only' set of
secret Conservative Party demands.
Tensions are on the rise in the UK's Cabinet following
a recent covert letter
by Foreign Secretary Boris Johnson and Environment Secretary Michael Gove to the British PM, in which
they demanded that transition
arrangements for Britain's exit from the EU should end on June 30,
2021.
Comment:
Only days ago Theresa May wrote: ' "
It will be there in black and white on the front page of this historic piece of legislation:
the United Kingdom will be leaving the EU
on March 29,
2019
at 11pm GMT,
". Are the ministers seeing a painfully drawn out process ahead? Theresa May's time as PM doesn't seem long for this world so perhaps this is just bluster from
Boris
the buffoon
Johnson and his sidekick Michael Gove, who Boris's own sister described as a
'"Westminster suicide bomber"
.
So it seems the farce that is Brexit continues:
One of the Cabinet ministers expressed surprise over "this kind of language in a letter to the Prime Minister," according to
The Guardian
.
"Some have described it as Orwellian, and it is. It is not helpful when people try and press their views in an untransparent way," The Guardian quoted the unnamed minister as saying.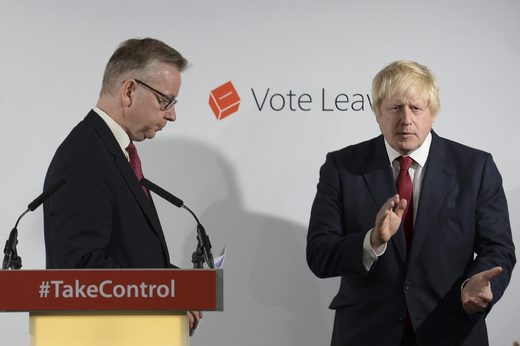 Referring to Johnson and Gove, a
nother Cabinet minister urged May "to dress them down or look weak,
" something which was echoed by yet another minister, who described the letter as the kind of arm-twisting by Brexiters
one expects to go on behind the scenes.
"
"The fact that it is in the public and is being inflicted upon the Prime Minister is remarkable," the minister was quoted by The Guardian as saying.
The tensions come as the EU withdrawal bill is due to be pushed by
PM May
through the House of Commons later this week. Earlier, it was reported that at least
40 Tory MPs had secretly agreed to ink a letter of no confidence in May
as the Brexit talks are thought to be coming to a standstill.
The Brexit talks between
the UK and Brussels
, which kicked off on June 19, are expected to wrap up by the end of March 2019. In a referendum on June 23, 2016, about 51.9 percent of British voters supported the UK leaving the EU.