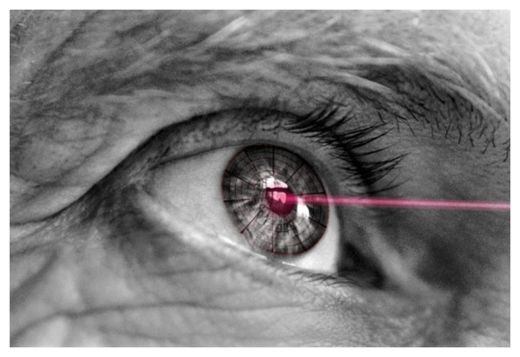 Two multinational drug companies are threatening the NHS with legal action over its prescribing of cheaper medicines that could save the public millions. The NHS is handing out the drugs to patients as a treatment to prevent blindness.
Up to twelve NHS clinical commissioning groups (CCGs) in the north-east of England have said they would rather use the equally safe and effective drug Avastin - which is ten times cheaper than that being offered by the companies - for the treatment of age-related macular degeneration (AMD), the leading cause of sight loss.
The groups are advising doctors to prescribe the drug as an alternative to much more costly ones being offered by drug giants Novartis and Bayer. It has spurred doctors to accuse the drug companies of
"dictating"
how they should work.
Avastin, as an injection,
costs £12 ($16), compared to the single doses of Novartis' Lucentis at £742, and Bayer's Eylea at £816.
The CCGs claim adopting Avastin would save them £13.5 million a year, and pay for an extra 270 nurses in the region.
The drug companies, however, are threatening legal action against the NHS on the basis that the drug, originally intended for cancer treatment, has not been licensed.
David Hambleton, chief officer of South Tyneside clinical commissioning group, responded in the
British Medical Journal,
saying : "We have no interest in protracted legal disputes, but
pharmaceutical companies should not dictate which drugs are available to NHS patients.
"The choice between three clinically effective drugs should be one for NHS clinicians and patients to make together, not for drug companies."
Hambleton said all three drugs would be made available to patients, and it would be down to them to decide which one to go with.
He pointed out that "every patient who chooses the cheaper alternative drug will help the NHS to fund important medical treatment in other areas."
A spokesman for Bayer said: "The principle of using unlicensed medicines when licensed and NICE-approved options are available runs the risk of setting a precedent that undermines the regulatory framework and NHS constitution," before adding that the company is considering legal proceedings.
A Novartis spokesman accused the health boards of producing "misleading" information. "The framework provides that unlicensed medicines can only be used where there is an unmet medical need. That is not the case here as there are two licensed products available in the UK, both of which have been approved by NICE as clinically and cost-effective,"he added.
The assistant director of standards and ethics at the General Medical Council, Mary Agnew,
hinted that the organization was looking into how the cheaper drug may be made accessible.
"We hope that some sort of licensing solution for drugs such as Avastin may be forthcoming, or alternatively that the situation is clarified in the courts to give doctors more assurance about when they can prescribe this drug safely and within the law," she said.