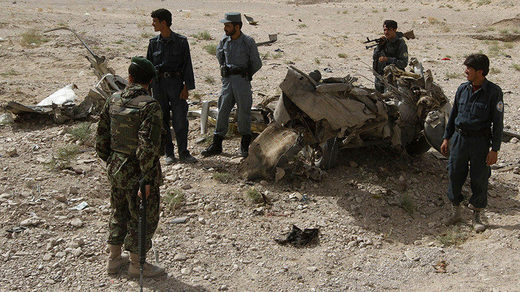 At least 43 servicemen were killed in an attack targeting a military base in Afghanistan's Kandahar Province, the country's Defense Ministry said.
The attack began with a suicide car bomb and was followed by an assault that overran the base. Qari Yousuf Ahmadi, a local spokesman for the Taliban, told Reuters that the attack killed at least 60 Afghan soldiers and injured many more.
At least ten Taliban were also killed in the attack.
Two suicide bombers in Humvees targeted a military base in the Maiwand district of Kandahar, Tolo News television channel reported, citing a source.
According to
Ariana News
, the militants carried out attacks using two Humvees, stolen from local security forces.
Sources confirmed to Tolo news that at least 43 soldiers were killed, 9 injured and 6 remain unaccounted for following the attack on the Maiwand army base.
The Taliban claimed responsibility for the attack
, Al Jazeera
reported
.
On Tuesday, Taliban militants struck government targets in several provinces across the country, killing at least 69 people
and injuring scores of others, Reuters
reported
.
The
deadly attack
hit a training center attached to police headquarters in Gardez, the main city of Paktia province. Two Taliban suicide car bombers paved the way for a number of gunmen to attack the compound, according to officials. They said at least 21 police officers were killed, including the Paktia provincial police chief, with 48 others wounded. The attack also left at least 20 civilians dead and 110 wounded, the Interior Ministry said. At least five attackers were killed.