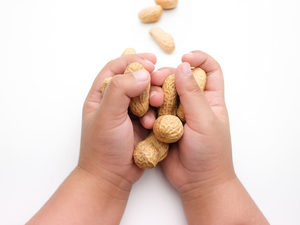 Last week Australian scientists announced a major breakthrough in treating peanut allergies - and it can last for up to four years!
This news couldn't come at a better time since hundreds of Americans die each year from food allergies and
around 200,000
of the estimated 15 million Americans with food allergies will wind up
in the emergency room
each year. Almost six million of those with food allergies in the U.S. are children.
Peanuts
are among the top 8 food allergens that include wheat, milk, eggs, soy, tree nuts, shell fish and fish.
The recent
EpiPen price gouging
scandal is more proof that it's time for alternative life-saving treatments.
Xinhua Net
reports
:
Mimi Tang, a researcher at the Murdoch Children's Research Institute (MCRI), developed the treatment whereby children with severe peanut allergies are administered the probiotic lactobacillus rhamnosus and peanut proteins daily for 18 months.

A study published on Thursday found that one month after ceasing treatment, 80 percent of the children involved in the trial could eat peanuts without an allergic reaction.

The children were again tested four years after undergoing the 18-month treatment with 70 percent still able to consume peanuts without side effects.
Tang told the Australian media that the treatment is safe and produces long term tolerance - up to four years.
"Two thirds of the treated participants were able to continue regular peanut ingestion and more than half were ingesting moderate-to-large amounts of peanuts on a regular basis," she said.