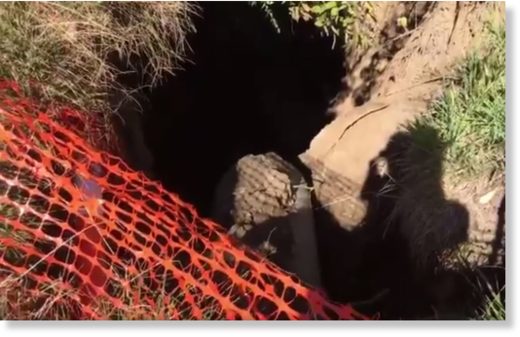 There's concern over a sinkhole near a popular walking area in Northeast Kansas City.
The sinkhole opened up in Kessler Park near the sidewalk at St. John and Benton Boulevard.
City investigators say the hole goes at least 30 feet deep. It comes right up to the edge of the sidewalk and the city has placed barricades up as a warning ot stay way.
A spokesperson with KC Water tells KCTV5 something went wrong with the storm water pipe, so the ground collapsed around it.
Residents in the area had not noticed the sinkhole before.
"I started getting dizzy when I looked down on it because it's pretty deep," said Robert Gutierre. "Accidents happen. People get hurt. Thank God nobody got hurt."
The water department will start repairing the area immediately.