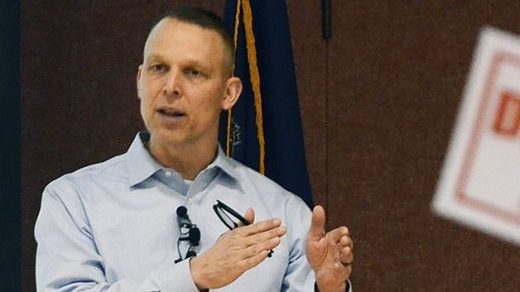 A Republican lawmaker on Tuesday described the "massive" data transfers on government servers by a former IT aide to Democratic Florida Rep. Debbie Wasserman Schultz as "a substantial security threat."
"These facts, standing alone, indicate a substantial security threat," Pennsylvania Republican Rep. Scott Perry said of the Imran Awan case during an informal hearing of Republican House members on Capitol Hill on Tuesday.
Awan pleaded not guilty in September to multiple federal charges including bank fraud and conspiracy. A grand jury had returned an indictment in August in the U.S. District Court for the District of Columbia charging Imran Awan and his wife, Hina Alvi, with a total of four charges.
Perry, a member of the Homeland Security subcommittee on cyber security, said Tuesday that the House Office of Inspector General
tracked the network usage of Awan and his associates on House servers and found that a "massive" amount of data was flowing from the networks.
Awan and other IT aides for House Democrats had been on investigators' radar for months over concerns of possible double-billing, alleged equipment theft and access to sensitive computer systems. Most lawmakers fired Awan in February, but Wasserman Schultz had kept him on until his arrest in July.
According to Perry, more than 5,700 logins by the five Awan associates were discovered on a single server within the House and
5,400 of those logins appeared unauthorized.
That server, Perry said, belonged to then-Democratic Rep. Xavier Becerra, who is now attorney general in California.
Perry said a criminal investigation by Capitol Police begun after the House Office of Inspector General reported its findings into Awan and his associates last year.
The congressman said Capitol Police determined that an image they asked Imran to provide was falsified, believing it to be a "deliberate attempt to conceal the activities that they knew were against House policy and the law."
Perry also discussed how Capitol Police recovered a bag with a laptop featuring Wasserman Shultz's initials from a phone booth after midnight in the Rayburn building about two months after House investigators barred Awan and his coterie from access to House computer networks.
The indictment itself addresses separate allegations that Awan and his wife engaged in a conspiracy to obtain home equity lines of credit from the Congressional Federal Credit Union by giving false information about two properties - and then sending the proceeds to individuals in Pakistan.
The case has put renewed scrutiny on Wasserman Schultz for keeping Awan on the payroll for months, even after a criminal investigation was revealed and he was barred from the House IT network.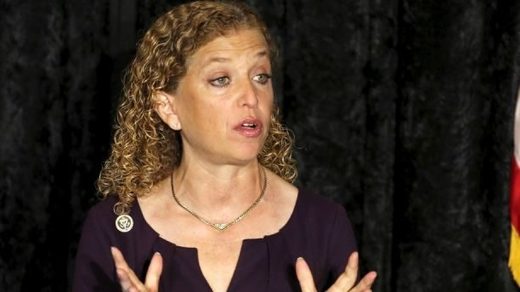 In a recent interview published in the Sun Sentinel, Wasserman Schultz blamed the "right-wing media circus fringe" for the attention on Awan. The former head of the Democratic National Committee has suggested it's all part of an effort to distract from the investigation of Russian meddling in the 2016 campaign and possible ties to President Trump's team.
After Awan was arrested at Dulles airport in Virginia trying to board a plane to Pakistan, attorney Christopher Gowen told Fox News that federal authorities have no evidence of misconduct by Awan relating to his IT duties.