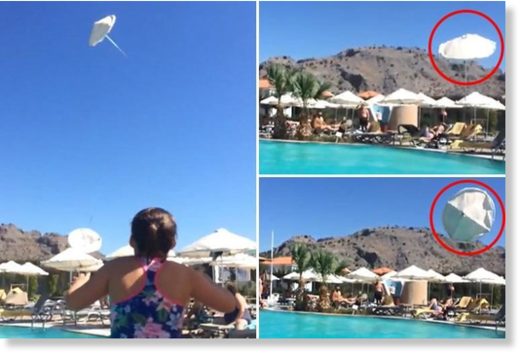 A mini tornado surprised guests at a hotel in Greece when it formed in the facility's large outdoor pool and sent parasols flying into the air.
Vacationer Ian Henderson recorded video Saturday at a hotel in Lindos showing guests evacuating the pool as the whirlwind forms and spits water into the air.
The whirlwind picks up speed in the water before heading poolside, where it threw parasols, towels and personal belongings into the air.
Witnesses said the unusual weather event lasted only a few moments.