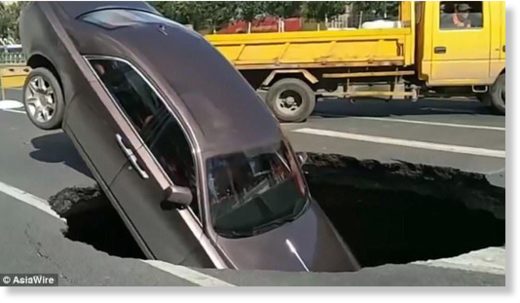 An unfortunate driver had his luxurious Rolls-Royce swallowed up by a sinkhole in northern China.
The driver claimed that an enormous pit appeared when he was about to start his car at a traffic junction on October 1.
The driver was reported to have no injuries and the car was pulled up by a crane later.
The driver told Pear Video that he was driving his Rolls-Royce Phantom on the road in Harbin of Heilongjiang Province.
'I was waiting for the green lights and the second I manoeuvred, the road surface started to collapse,' said the driver.
He also admitted that his Rolls-Royce Phantom cost about 5,000,000 yuan (£565,000).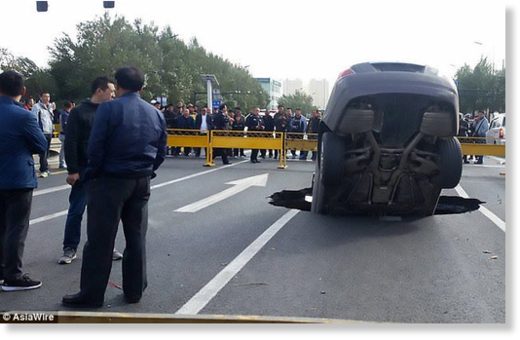 Footage shows the supercar getting half stuck in the sinkhole, leaving its rear half hanging in the air.
Workers arrived shortly and hooked strapped around the car before a crane slowly hoisted it from the pit.
The car did not seem to have significant damages on the surface.
The driver was able to walk out from his car and appeared to be unharmed in the incident.