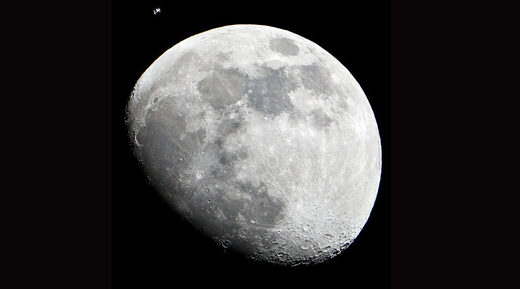 Russia and the US have agreed to build a new space station called Deep Space Gateway in the moon's orbit, the head of Russia's Roscosmos space agency said, adding that the first modules could be ready between 2024 and 2026.
"We [Roscosmos and NASA] have agreed to join the project to build a new international Deep Space Gateway station in [the] moon's orbit," Roscosmos head Igor Komarov said, as cited by Interfax.
The official was speaking to journalists on the sidelines of the International Astronautical Congress in Adelaide, Australia on Wednesday.
The first stage of the project will involve the construction of the orbital part of the station, Komarov announced.
He added that the technologies involved can later be used on the moon's surface and, potentially, on Mars.
The project is also open for other states to join, including China, India, Brazil, and South Africa, Komarov announced, adding that the various sides discussed their potential contributions to the project.
Russia's part in the project could be the development of up to three modules for the station. It may also work out the standards for a docking system capable of welcoming various types of spaceships, the Roscosmos head said.
The announcement of the joint project comes at a time of crumbling relations between Moscow and Washington. The Ukrainian crisis, as well as the two countries' approaches to handling issues surrounding Syria and North Korea, remain key stumbling blocks.
Space exploration, however, including joint missions on the International Space Station (ISS), appears to be one area where Moscow and Washington have mutual understanding.
In 2014, as the Ukrainian crisis unfolded and Washington accused Russia of interfering in the country, US astronaut Michael Hopkins told RT that the deteriorating relations between the two countries is not felt in space.
"I think, actually, the International Space Station is still an example of what our nations can accomplish when they work together," he said.
Deep Space Gateway can help "gain experience for human missions that push farther into the solar system, access the lunar surface for robotic missions but with the ability to return to Earth if needed in days rather than weeks or months,"
according
to a NASA statement in March.
In June, Komarov said that Roscosmos, NASA, and the European Space Agency (ESA) all understand that if cooperation breaks down, it will seriously affect each other's work.
"It's very easy to make hasty decisions which would interrupt our cooperation. In many respects, we and our partners understand that it will put us back, and so from the space agencies, there's an understanding that this cooperation needs to be maintained and continued," he
said
at that time.
Just months before that, another American astronaut, Douglas H. Wheelock, told RT that Russia and the US should work together to benefit humanity.
"We're all breathing the same air. We can draw borders, but from space you can't see them," he
said
.