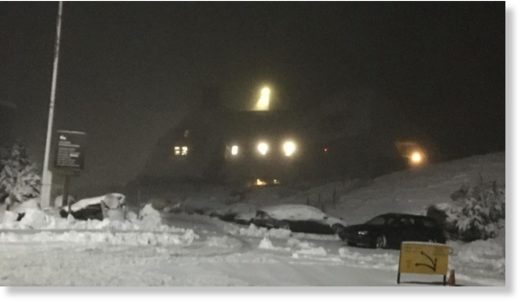 Timberline Lodge is getting a dose of winter weather - in September.
Several inches of snow have fallen at Timberline Lodge since Monday morning.
Meteorologists say this type of weather is unusual this time of year.

Usually the lodge sees sticking snows in October
,
not before the first day of fall.
The snow begins about halfway up Timberline Road and it quickly turns to thick, slippery conditions a couple miles from the lodge.
When it started falling Monday, it caught lodge visitors off guard.
"This is awesome. I just move here from Colorado, so I'm used to the early snowfall and I'm stoked for the boarding season to begin," said Chris Van Dieman.
Others tried not to get too excited about the upcoming winter season.
"I'm not too excited because it's our first snow. It usually goes away by the end of the week once we get a little more sun," said Teddy Robbins who was visiting Timberline Lodge.
The National Weather Service expects the snow level will remain around 5,000 to 6,000 feet through at least Friday morning.
The snow at the lodge will likely be gone by the weekend as the cold front moves out of the area.